Hello 2012 with floating lanterns!!!
We started year 2012 and celebrated our 39th monthsary together and with our friends!! We went to SM San Pablo for the floating lantern event (Tangled inspired New Year)!! New and happy moment ahead. <3
With our friends and our lanterns!
Adrian and I chose the white lanterns for purity, peace in our heart! 
While preparing our own lanterns! 
His lantern that's about to float in the air. Woooo!! Heehee.
And now for the floating lanterns!! Truly a wonderful sight and an experience we won't forget. :-)
So, here's how we started our year. We started it with a bang!!!! :-)
Much love,
Dianne <3
Posted 2 years ago
31 notes
Ani's
A blog managed by Dianne and Adrian. Food lovers/ Photography enthusiasts/ fashion savants/ drummer.

In a relationship since October 1, 2008.


Online Users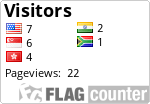 Every time we love, every time we give, it's Christmas.
-Dale Evans
We open for product reviews, blogging ads, collaborations and other projects. Just send us an email to loveandotherblogs@yahoo.com
All contents in this blog is © Dianne Dequina & Adrian Tunac unless otherwise stated.